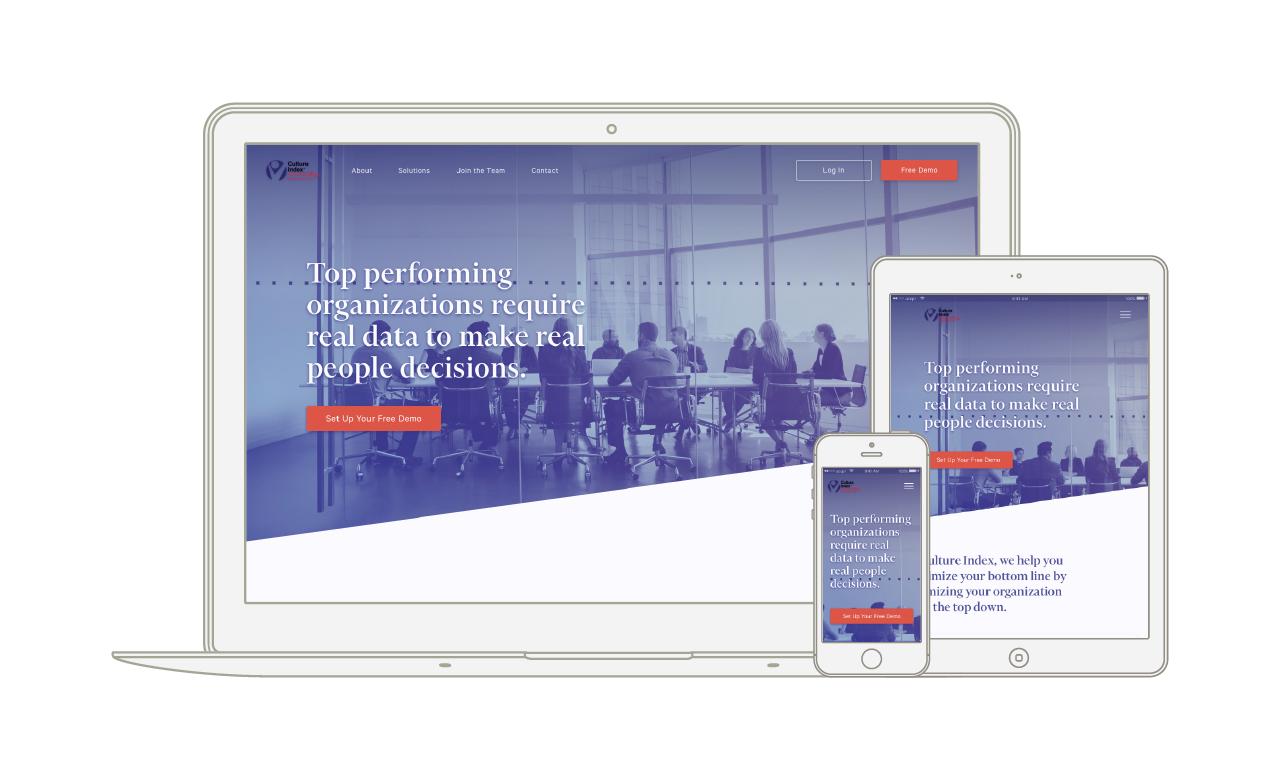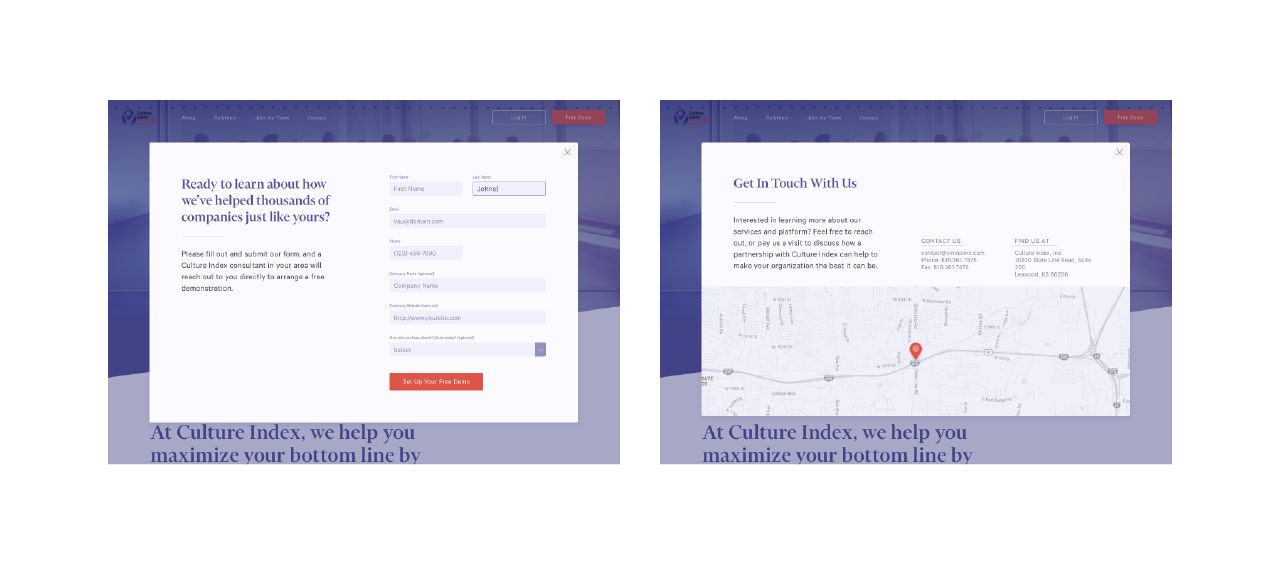 Culture Index Site Redesign
During my time at Accomplice, I was tasked with updating the look and feel of the website for Culture Index, a company and service that optimizes hiring and growth to foster positive cultures within its customer organizations. The interface needed to be eye-catching to set CI apart from its competitors, but remain informative and professional.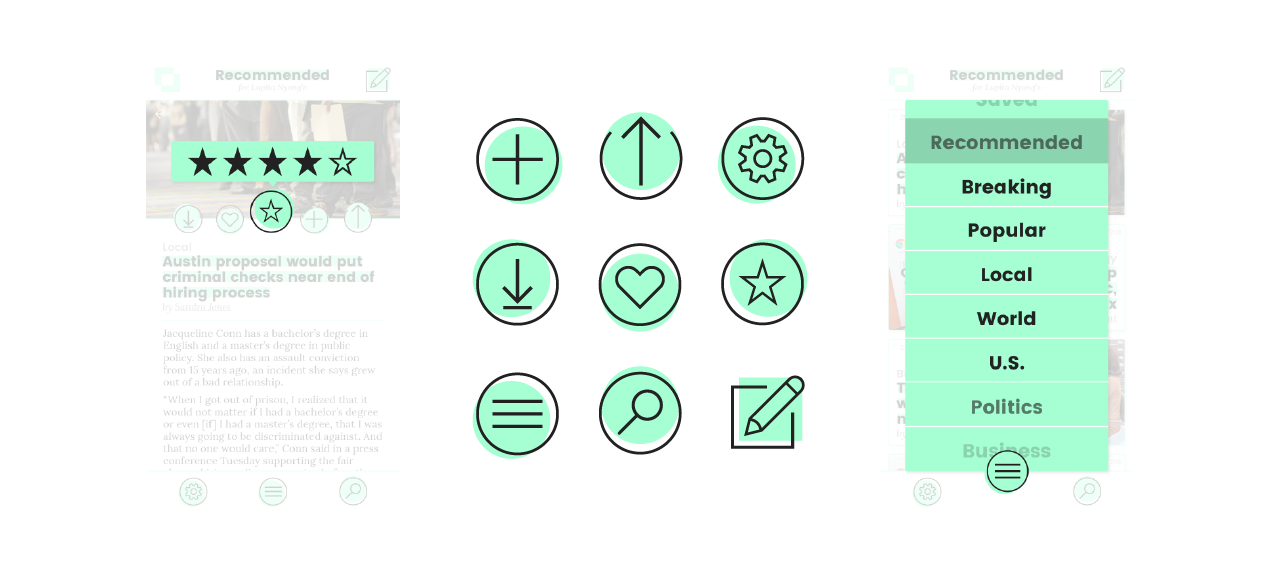 Sourced: Crowd-sourced News App
A quick app concept created at Bakery alongside designer Seain Willingham to practice on experience and interface consideration between client projects. The idea is for users to create profiles in order to rate and like articles and journalists, which would bump up those journalists' stories and help to customize the user's news feed.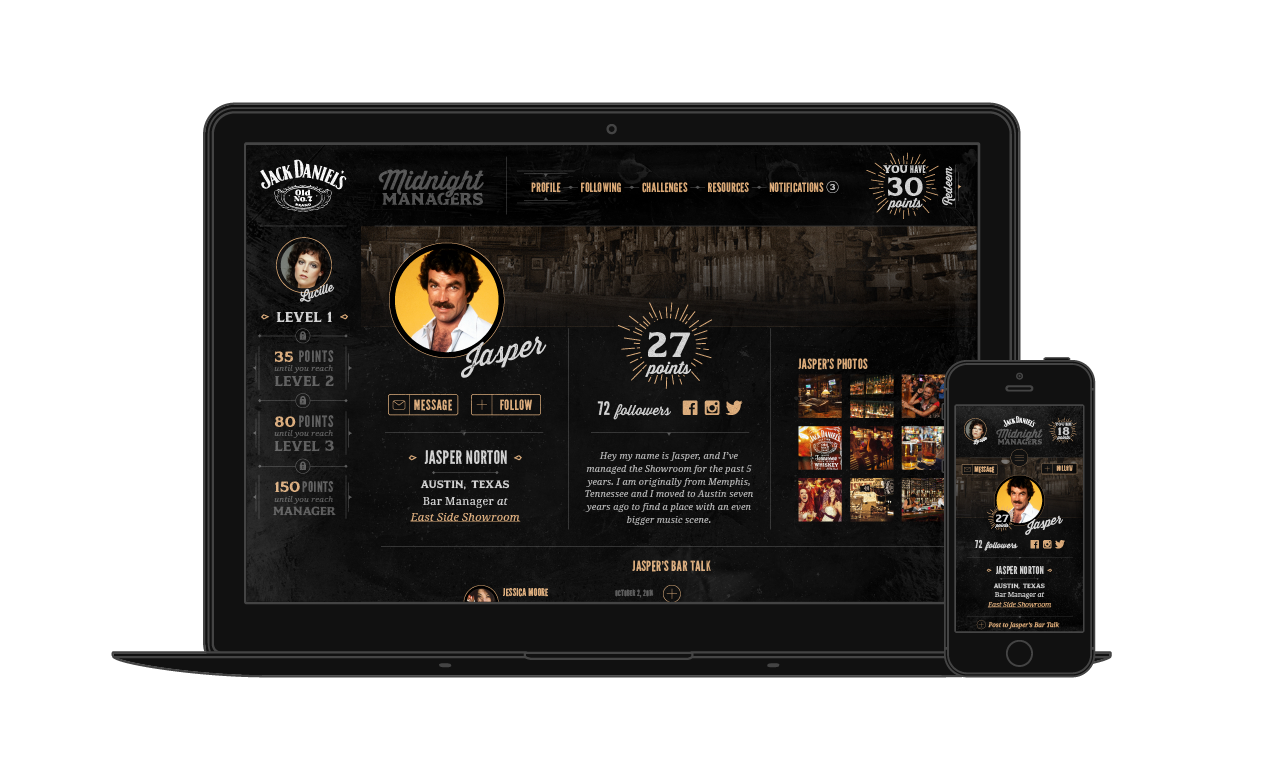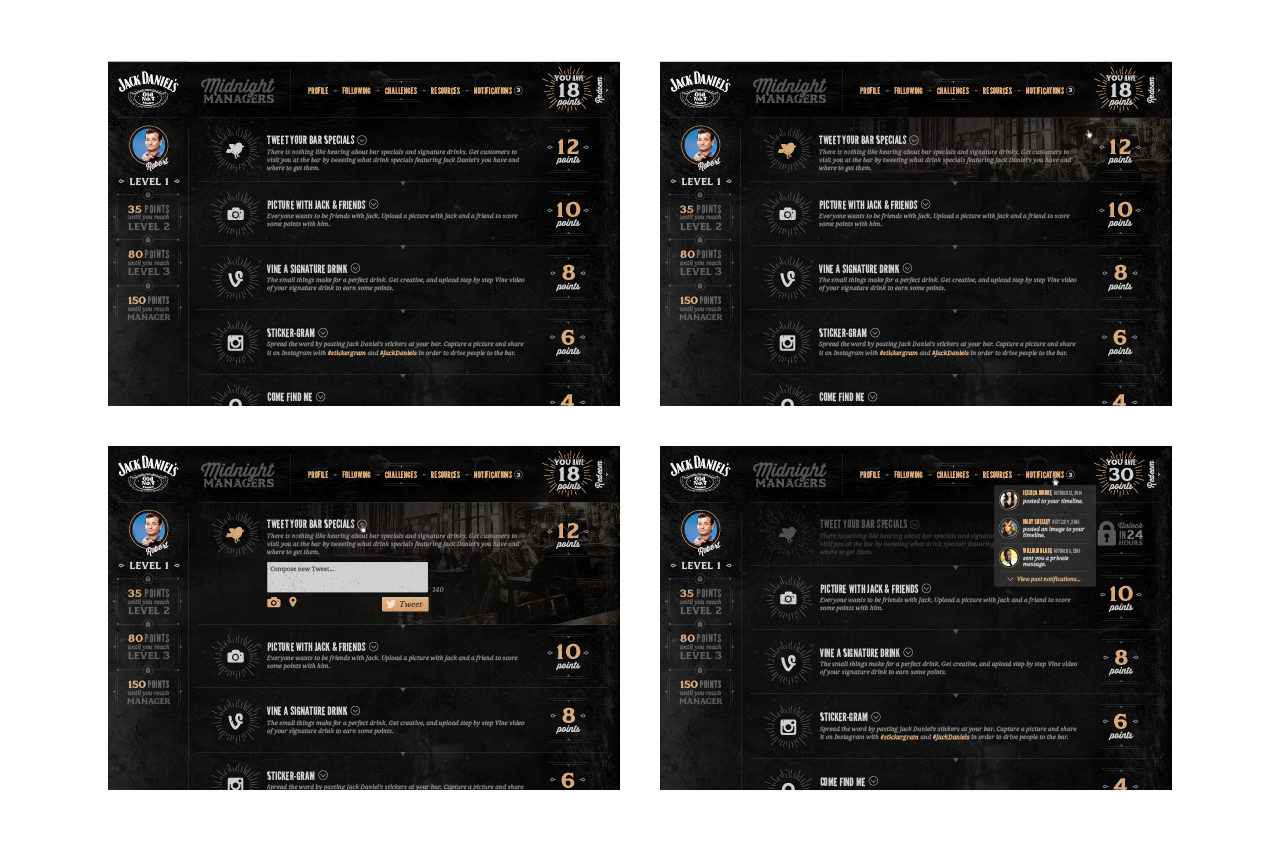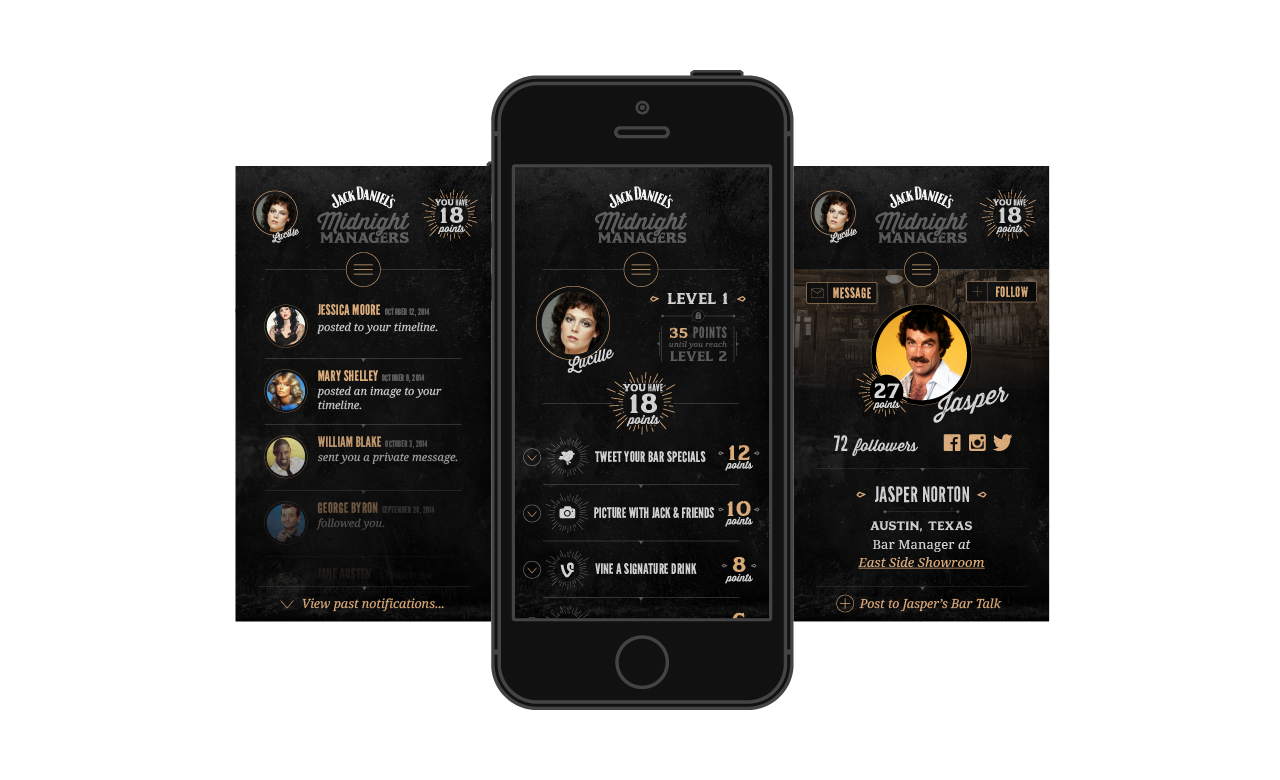 Jack Daniel's Midnight Managers
App pitch produced at Bakery to be presented to Jack Daniel's. The concept was a social media platform for bartenders and bar owners to communicate with one another, as well as to earn points toward rewards given by JD. Created with Carlos Menchaca.